Limited Edition Box…like music to my ears!  Here's

Integrity Botanicals' fun Summer Getaway Box

 filled with the latest releases in Green Beauty, many limited edition products unavailable on their own and samples!  It's $115 for $175 worth of green beauty!  These boxes always sell out, so get one here.
WHAT'S IN THE SUMMER GETAWAY BOX?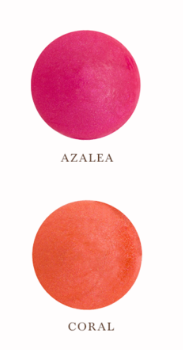 Meow Meow Tweet Baking Soda Free Deodorant Stick in Grapefruit  If you haven't tried it, I'm excited for you.  Housed in compostable packaging, this is MMT's best-selling deodorant in stick form!
Henné Lip Tint in Coral or Azalea (your choice)  Yep, you get to pick if you want gorgeous, creamy coral (a gorgeous hint of coral color) or Azalea (a pretty pink).  These are most definitely the best lip tints I've tried as they are so moisturizing and give the best color!  
Captain Blankenship travel size Sea Salt Spray in Rose Gold Sunset (limited edition, exclusive)  This limited edition Rose Gold spray gives you beachy hair with a gorgeous rose gold shimmer.  Gisele hair!
Red Flower Little Flower mini Ocean Candle  I keep Red Flower's mini candles in my bathroom.  This one smells fresh, clean and summery…like the ocean!  Love a non-toxic candle
Red Flower travel size Arctic Berry Cloud Milk Cream  This is a best seller and exclusive this size is not available for purchase!  I can't wait to try this because I'm a sucker for a light, moisturizing cream.  "This nutrient rich cream replaces the natural loss of collagen and elastin and regenerates cells to leave skin replenished, protected and supple."

Maya Chia The Highlight of the Day: After Hours  I kept hearing bloggers raving about this and I was so psyched when I saw it was in the Summer Getaway Box.  After Hours is a pretty bronze gives a sexy shimmer to skin.  It's makeup that's healthy for the skin and filled with nutrients!
W3ll People's New Nudist Bio Extreme Gloss  The latest color from W3ll's line of lip plumping lip glosses, Nudist is a neutral nude that leaves lips glossy with a sheer tint, beautiful with bronzer!  Contains no harsh artificial chemicals, parabens, silicones, glycols, sulfates or petroleum derivatives.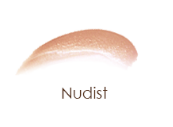 Priti NYC 5-free vegan nail polish: 'Zodiac Dahlia'   This limited edition hot pink polish is perfect for Summer and the color reminds me of fruit punch!  It's a fun color, non-toxic and will be gorgeous, gorgeous, gorgeous on the toes.
Exclusive discount card towards your next IB purchase! 
Samples: Raw Elements Tinted Facial Moisturizer SPF 30 and Hynt Sun Prep
Click Here For Original Source Of The Article