Handcrafted in New York City, it's Sélia & Co.!   Exfoliate, brighten and heal with the power of their tea and pure clay masks. Wanna try them?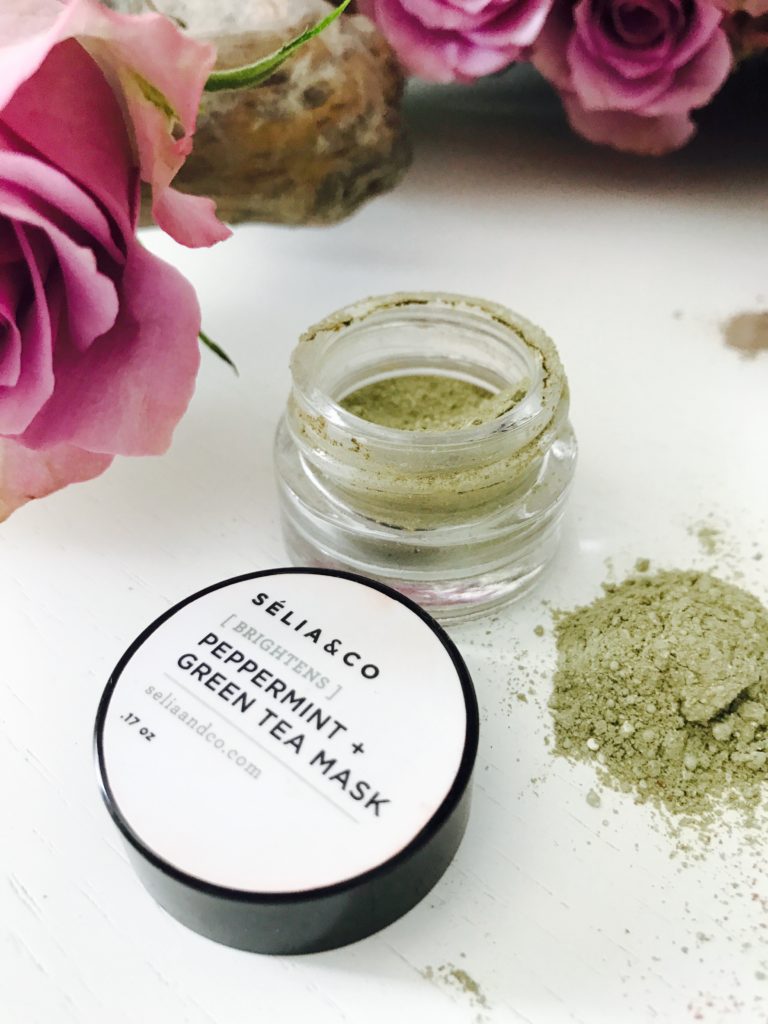 TO BRIGHTEN
I love me a brightening mask.  I always feel that around a certain time of the month, my skin starts looking very ashy and dull.  So I was thrilled when I read, "Brightening" on Sélia's Peppermint and Green Tea Mask.  This mask, handcrafted in small batches in downtown NYC, feels so refreshing and cool on the skin (not in a stinging, tingling way, mind you, but rather as though you're putting a cool compress on your face).  This mask left my skin looking even-toned (exactly what I look for in brightening products), soft and did not dry it out in the least. Other benefits?  It's excellent for all skin types, improves the elasticity of the skin, will leave the skin with a pretty glow and the green tea matcha will help your body to fight free radicals, too. This mask left my face feeling super clean, too. With only four ingredients, you know it's pure:  white clay, green tea matcha, peppermint and chamomile.
TO EXFOLIATE
Oh, how often I've used this little guy when I went away and had SPF basically baking into my skin under the hot sun!  

The Rose and Rooibos Tea Mask

is the perfect, "clean and clear up everything that's sitting on your skin" mask.  It really gave my skin a deep down clean and left it looking renewed.  Plus, rooibos tea is a natural source of alpha hydroxy acids and therefore works to exfoliate and reduce the appearance of little wrinkles!  It also has green beauty favorite, rosehip, which boosts the mask's nutritional value by delivering vitamins A, C, E, and K.  This mask is my boyfriend's favorite as he loved how soft it left his skin.  I highly recommend this if you're looking to smooth out, soothe and purify.  The ingredients are clean and simple:  rose clay, rose powder, rosehip powder and rooibos tea powder.
TO HEAL
Sélia & Co.'s

Lavender + Black Tea Mask

was created to feed and heal the skin with ingredients designed to do it all:  deliver vitamins to aid in skin regeneration, to unclog pores and to help heal and improve the skin.  Globally sourced ingredients like black tea from India, purple clay from Brazil, and lavender from France are blended with bentonite clay to firm, refresh and provide nutrition to the skin.  I recommend this mask before a night out as I found it very calming, too.  It took a lot of the ruddiness out of my skin and left it feeling soft and rested. It's suggested for normal to oily skins, but my dry skin loved it.   Ingredients?  Bentonite clay, Brazilian purple clay, French lavender powder and black tea powder.
Click Here For Original Source Of The Article