The Beauty Heroes April Box is all about my favorite thing…masking!  It features Lilfox and it's my first time ever trying out this brand.   This box has a value of $101 and sells for $39! Join before April 20th, to get Lilfox!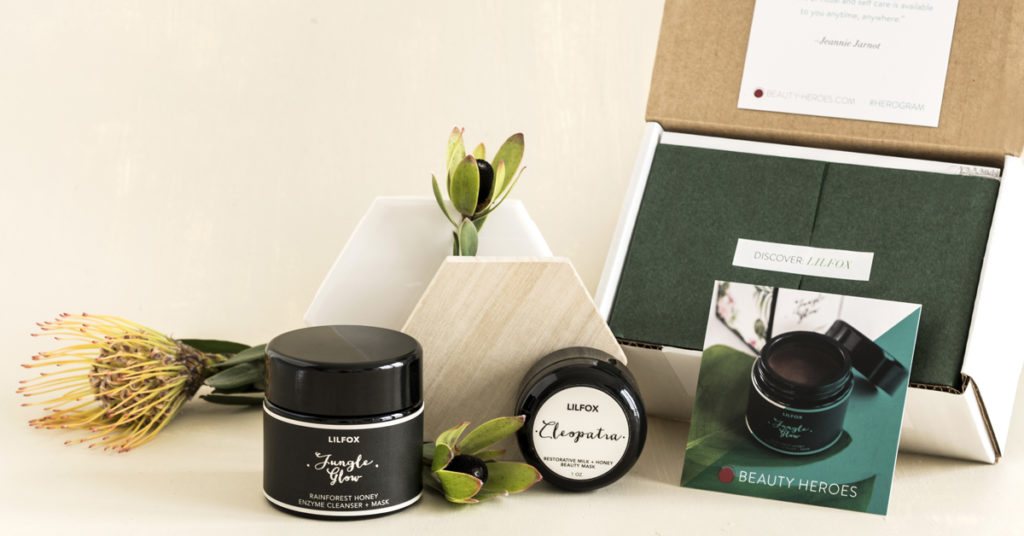 WHAT'S BEAUTY HEROES?
Beauty Heroes a monthly green beauty subscription box that is an unbelievable $39 a month with 3-, 6-, and 12-month membership packages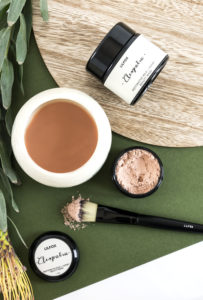 for $115, $225 and $450, respectively. To give you an idea of the savings involved here, this month's Innersense Organic box has a value of $106 and sells for $39! Each month you'll get a full-sized, high-quality, green beauty product and a generous sample of a sidekick product. In addition, as a Beauty Heroes subscriber, you'll get 15% off EVERY SINGLE DAY in their Beauty Heroes Shop. What's in their shop? Mahalo, Maya Chia, Modern Minerals, Bottega Organica, Suntegrity,True Botanicals, Kahina, Mun, Laurel Whole Plant Organics and a lot more. Get this month's box here.
WHAT'S IN THE BOX?
Jungle Glow Enzyme Cleanser + Mask – this pure mask stimulates the skin and gently exfoliates it, giving it a pretty glow and leaving it so soft.  The honey base is infused with organic ra cacao, organic rosehip oil and maracuja oil to offer antioxidants to the skin and to plump it up with essential fatty acids.  The scent is delicious…a mix of pink grapefruit, vanilla, neroli and bitter orange.  This mask brightens, softens skin with it's gentle exfoliation and hydrates the skin. $75
Cleopatra Restorative Milk + Honey Beauty Mask – this mask is an exclusive launch with Beauty Heroes!  Mixed with water or a toner, this mask will detoxify, tone and soften the skin with coconut milk, honey, crushed rose petals and French rose clay.  You'll get a nice cell turnover with enzymes of papaya and pineapple, too! $26
Click Here For Original Source Of The Article